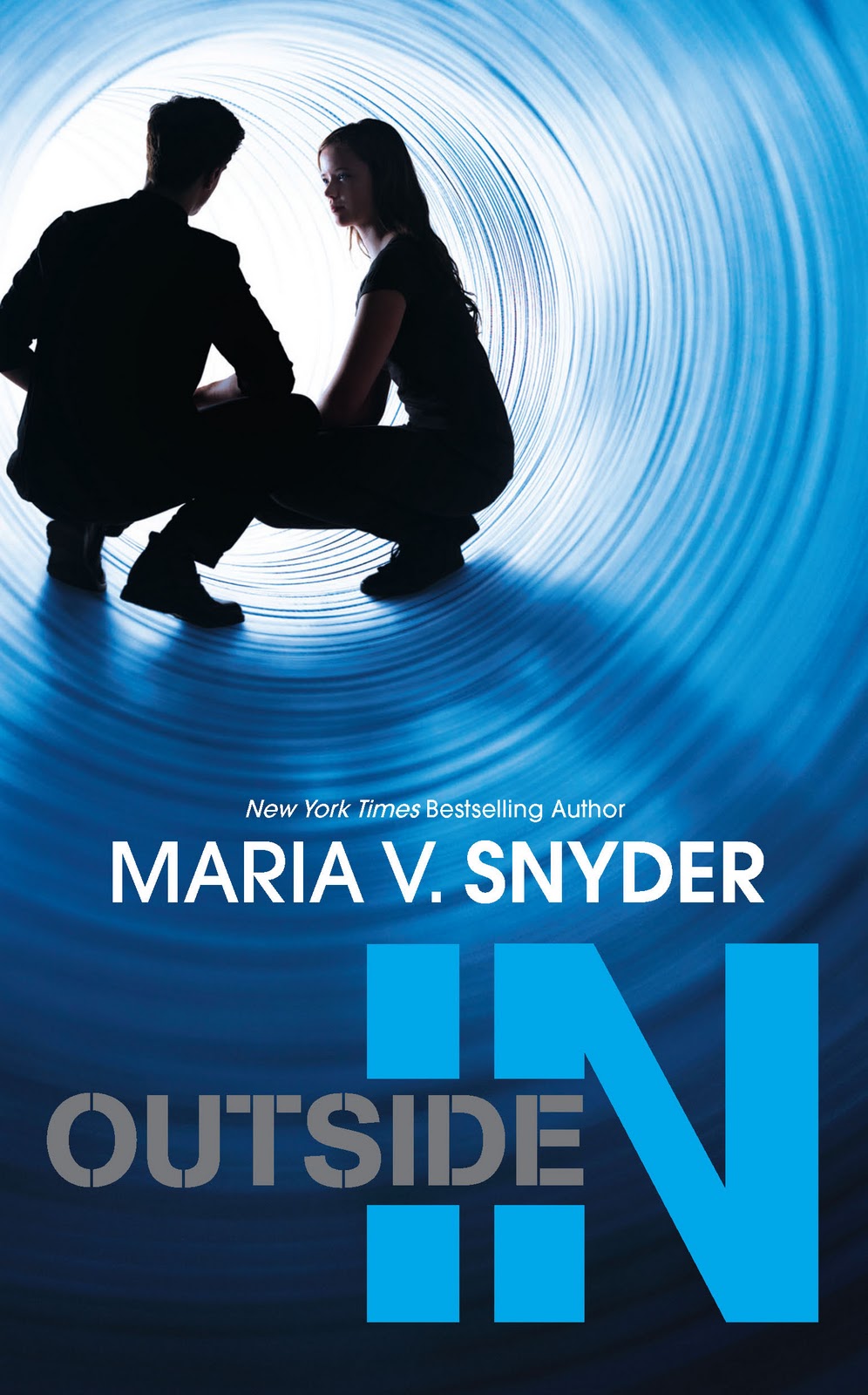 Title:
Outside In
Author:
Maria V. Snyder
Release Date:
March 2011
Published By:
Harlequin Teen
Genre:
Dystopian
Pages:
320 pages
Goodreads Rating:
4.08 stars
Review:
This sequel to INSIDE OUT continues to follow Trella's adventures. Previously, she had uncovered secrets about Inside and Outside, but now she's discovering that there's even more to that. And despite the rebellion, not everything's perfect. People still don't get along, and there are some who say the new conditions are even worse than the old ones. There are some who think this is Trella's fault and want to persecute her. Just as everything looked like it was getting better, it all slips downhill again, except this time, there's even more at stake.
I've never really been much for action and adventure, so it's mostly been the mysteries, plot twists, and character development that carried me through the first book and made me start
OUTSIDE IN
. I'd really hoped to find out more about the secrets of Inside and Outside, but there weren't as many twists revealed as I wanted. So many questions remain unanswered, chief among them being the reason for why they're hurtling through space in the first place.
It was interesting to watch Trella grow as a character. Much like in the first book, she's obstinate and distrusting, and often that was frustrating for me to watch. However, as other characters justifiably call her out on that, she starts to grow more, learning that sometimes it's okay to depend on other people. I feel like the main focus isn't so much on the characters but the exciting, suspenseful tensions of the plot, and that worked here.
I wasn't as impressed by this one as I was by the first book. Trella could sometimes be a bit on the irritating side and I wanted to know more about the backstory than was provided. If I come across the third, I might still pick it up if only to find out who the Outsiders are and why there exists an Inside in the first place. If you were a big fan of the first book and you like action and adventure, then
OUTSIDE IN
is for you.
FTC Disclosure: I received a free copy of this book for review. This is no way affected my review, which is 100% honest.