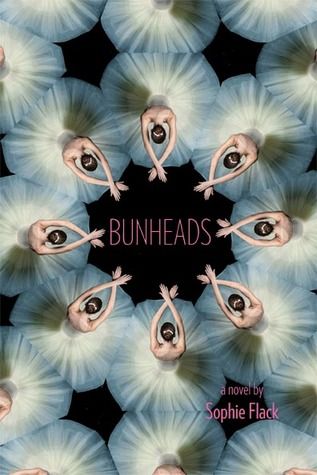 Title: Bunheads
Author: Sophie Flack
Release Date: October 2011
Published By: Poppy
Pages: 294
Goodreads Rating: 3.67 stars
Review:
As a member of the prestigious Manhattan Ballet Company, nineteen-year-old Hannah Ward's entire life is dancing and grueling practice and training, and she's been more than happy to live like that. That is, until she meets a handsome musician named Jacob. Only then does she feel her constrained freedom and unending sacrifice, and she starts to wonder: is it all really worth it? And if she wants to, can she walk away from everything?
I'm not sure why exactly, given my ballet-less childhood, but I love ballet books, and I have to say, BUNHEADS may just be my favorite of them all. The author, a former ballet dancer herself, depicts with raw honesty the true lives of those who sacrifice their lives for what makes them happiest - dancing. She shows the incredibly hard work and limited time that goes behind it without getting repetitive or grating, and the seemingly fairy tale life of a successful dancer is shown to be not all it's cracked up to be.
Hannah's voice is very real as well, dragging the reader in and compelling them to keep turning pages until the very last one. I found myself unable to put this book down, even given the circumstances around me (severe four-day power outage in the freezing cold), and there's a good reason why. The plot doesn't move particularly fast, but the narration keeps you firmly rooted in the story.
One of my favorite aspects of this book was that it wasn't immediately obvious what the best choice should be. The author did a great job of showing both how appealing Jacob and a new, free life is while still underscoring the reasons Hannah wanted to be in the ballet company in the first place. Many typical ballet stereotypes were dispelled, but many surprising truths were also revealed.
All in all, BUNHEADS is an excellent book for anyone who likes ballet novels. There is quite a bit of talk about the specifics of the dance style (describing choreography, etc.), but it's not necessary to have a background in ballet to more or less understand it. Even if you're not much for books like this, it may be a great place to start!
I received a free copy of this book for review. This in no way affected my review.