That's right, I'm reviewing your face, and you got one star. Just kidding.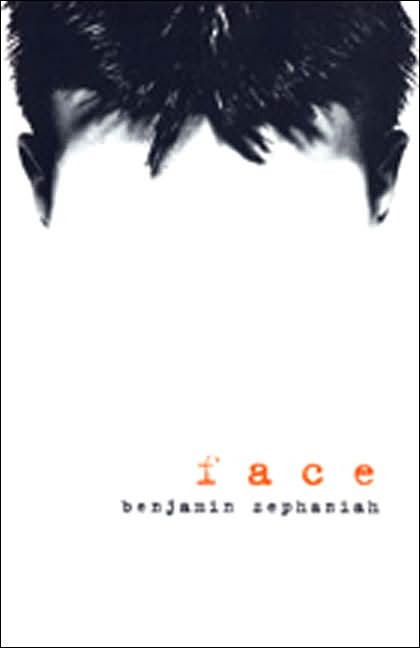 Synopsis:
Martin is a good-looking, self-assured boy who accepts a ride home from a drunken acquaintance and ends up in a horrible accident--badly burned, his f ...more
Martin is a good-looking, self-assured boy who accepts a ride home from a drunken acquaintance and ends up in a horrible accident--badly burned, his face completely disfigured. Life as it was before is over...he loses his girlfriend and his friends, and finds that people are making judgements about him and how he feels without even knowing.

As Martin struggles through the reconstruction of his face, he is also working hard to reconstruct his life. His character, however, remains intact. There are startling truths in this story, written with clarity and insight, which make it utterly believable and impossible to read without heartfelt empathy. Parents, librarians, teachers and mostly children will be absorbed by the story. (Note: The phrase "mostly children" threw me off the first time I read it. I thought they meant, like, kids who were not fully human. Hmm.)
Details: Face by Benjamin Zephaniah, 208 pages, 3.64 stars on Goodreads
My Thoughts: I got this book from the library, and it came with an orange sticker that said: "Mature topics. Recommended for age 16 and older." Being under 16, I took this as a personal challenge and began reading it right away. 208 pages later, I still don't see what "mature topics" were involved. I mean, yes, his burns were gruesome and Martin went through a lot of bad stuff, but nothing anyone under sixteen would have a heart attack from reading.
In any case, I would hugely disappointed by this book. The intriguing synopsis and amazing cover made this seem like it would be great, but I had so much trouble connecting with the characters. I didn't dislike Martin, but I did feel pretty apathetic toward him. He seemed a bit cocky to me and just overall difficult to relate to. Even in the scene when he looked at his horribly burned and disfigured face for the first time, I was thinking more about how terrible that has to be for anyone rather than feeling especially bad that it happened to the main character, if that makes sense.
I also feel like this book didn't delve too deeply into the issues Martin's facing. The ending didn't really feel like an ending to me, and I would have liked to see this book expanded. I wanted to know more about Martin because I never felt like I got a good grasp of who he is and his personality. The writing itself felt a bit flat and dragged on in places, and sometimes I had trouble picking it up.
That said, this book did have its good points. I like that the author didn't shy away from anything, and it was an honest portrayal of what burn victims have to go through. It was both believable and sad when Martin's girlfriend no longer wanted anything to do with him and instead hooked up with some other guy, and the scene when he confronted her nearly brought tears to my eyes. And although his old friends melted away from him, I was glad that Martin was able to make other friends.
All in all, this book wasn't really bad, but I didn't enjoy it too much either. Face got some great reviews on Goodreads so perhaps I'm among the minority in not recommending it. Either way, I give it 2 smilies out of 5.